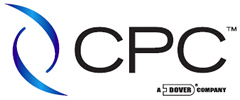 AseptiQuik S
AseptiQuik S 1/8" 和1/4" 小口径无菌连接器,适用于小流量应用,即使在非无菌环境中,也能提供快捷方便的无菌连接。 AseptiQuik S的"翻转-咔嗒-下拉"的设计使用户可以快速传输少量的媒体,减少操作失误的风险。连接器无公母和坚固的设计提供了可靠的性能,不需要使用卡箍、夹具或焊管机。生物制药生产商可以通过一次性连接技术的领导者所提供的1/8"和1/4" 高质量连接器,实现无菌连接。AseptiQuik S Connectors Small Format 1/8", 1/4" and 3/8" Connectors provide quick and easy sterile connections for small-flow applications, even in non-sterile environments. The "FLIP-CLICK-PULL" design of AseptiQuik S enables users to quickly transfer small volumes of media easily with less risk of operator error. The connector's genderless and robust design provides reliable performance without the need for clamps, fixtures or tube welders. Biopharmaceutical manufacturers can now make 1/8", 1/4" and 3/8" sterile connections with the quality and market availability they expect from the leader in single-use connection technology.


AseptiQuik S Video
性能特点:

Genderless Design
Ease single-use systems specifications with one part number for both halves
FLIP-CLICK-PULL
Intuitive three-step connection process reduces risk of operator error
Integrated Pull Tab Covers
Pull tabs act as protective cover reducing part complexity and ensure simultaneous removal of both membranes
Robust Construction
Repeatable and reliable performance with no additional hardware required
Colder Click Audible confirmation of assembly

产品规格
Pressure: Up to 60 psi, 4.1 bar
Temperature: 39°F to 104°F (4°C to 40°C)
Typical Flow Rate: Cv 1.74 for ?" to ?" and .19 for 1/8" to 1/8"

Materials: Main Components: Polycarbonate (white), USP Class VI, ADCF
Pull Tabs/Covers:
Polycarbonate (blue, standard version), USP Class VI, ADCF
Polycarbonate (white, HT version), USP Class VI, ADCF
Seals:
Silicone (clear), platinum-cured, USP Class VI, ADCF
Membrane: Polyethylene (standard version), USP Class VI, ADCF
Hydrophobic polyethersulfone (HT version), USP Class VI

Termination Size:
1/8" and 1/4" ID hose barb (3.2mm and 6.4mm),
3/4" sanitary and MPC insert

Sterilization:
Gamma:
Up to 50kGy irradiation
Autoclave: High Temp (HT) Version:
Up to 266°F (130°C) for 30 minutes

AseptiQuik S Flow

WARNING: Pressure, temperature, chemicals and operating environment can affect the performance of couplings. It is the customer's responsibility to test the suitability of Colder products in their own application conditions.

Cv值
straight-through
Cv 1.74 for ?" to ?" and .19 for 1/8" to 1/8".

功能与效益
产品规格
Cv值
产品 Inserts
AQS17MPC
Genderless AseptiQuik S Connector with MPC Insert

AQS17MPCHT
Genderless AseptiQuik S Connector with MPC Insert, High Temperature
Other
AQS17002
1/8 Hose Barb Genderless AseptiQuik S Connector
AQS17002HT
1/8 Hose Barb Genderless AseptiQuik S Connector, High Temperature
AQS17004
1/4 Hose Barb Genderless AseptiQuik S Connector
AQS17004HT
1/4 Hose Barb Genderless AseptiQuik S Connector, High Temperature
AQS17006
3/8" Hose Barb Genderless AseptiQuik S Connector
AQS17006HT
3/8" Hose Barb Genderless AseptiQuik S Connector, High Temperature
AQS33012
3/4 Sanitary Genderless AseptiQuik S Connector
AQS33012HT
3/4 Sanitary Genderless AseptiQuik S Connector, High Temperature
Genderless AseptiQuik S Connector with MPC Insert
AQS17MPC
Genderless AseptiQuik S Connector with MPC Insert

Genderless AseptiQuik S Connector with MPC Insert, High Temperature
AQS17MPCHT
Genderless AseptiQuik S Connector with MPC Insert, High Temperature
Other
1/8 Hose Barb Genderless AseptiQuik S Connector
AQS17002
1/8 Hose Barb Genderless AseptiQuik S Connector

1/8 Hose Barb Genderless AseptiQuik S Connector, High Temperature
AQS17002HT
1/8 Hose Barb Genderless AseptiQuik S Connector, High Temperature

1/4 Hose Barb Genderless AseptiQuik S Connector
AQS17004
1/4 Hose Barb Genderless AseptiQuik S Connector

1/4 Hose Barb Genderless AseptiQuik S Connector, High Temperature
AQS17004HT
1/4 Hose Barb Genderless AseptiQuik S Connector, High Temperature
3/8" Hose Barb Genderless AseptiQuik S Connector
AQS17006
3/8" Hose Barb Genderless AseptiQuik S Connector

3/8" Hose Barb Genderless AseptiQuik S Connector, High Temperature
AQS17006HT
3/8" Hose Barb Genderless AseptiQuik S Connector, High Temperature

3/4 Sanitary Genderless AseptiQuik S Connector
AQS33012
3/4 Sanitary Genderless AseptiQuik S Connector

3/4 Sanitary Genderless AseptiQuik S Connector, High Temperature
AQS33012HT
3/4 Sanitary Genderless AseptiQuik S Connector, High Temperature